Skip to main content
Patio and driveway stone sealer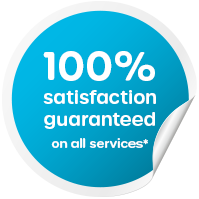 Our team of property maintenance experts work across Kent, Sussex, Surrey and Greater London to help your home look its best.
Revive your stone paving and keep it looking vibrant with our stone sealer treatment.
Local and affordable
Our intelligent software allows us to schedule our appointments locally, keeping travel time short and costs conveniently low. Our team works across Tunbridge Wells, whether you live in the busy town centre by Royal Victoria Place or in the more rural areas by Hawkenbury Recreation Ground.
Maintenance experts
Our easy booking system will keep our friendly team of experts informed of when they need to be carrying out your service, as well as letting you know when they'll be arriving.
Long term protective benefits
Our Indian Sandstone Sealer and Natural Stone Sealer treatments are high quality, clear and solvent-free. They provide a breathable coating system for your paving by altering the chemical structure of the porous sandstone or natural stone, resulting in a water repellent and stain resistant surface.
Versatile treatment
With a lifespan of up to five years, this treatment is suitable for sandstone, limestone, terracotta, travertine, slate and granite, and builds a resistance to algae, lichen and staining, so your paving remains fresh and vibrant for longer.