Skip to main content
We can provide the following specialist lawn cutting services:
EcoMow
With our state-of-the-art EcoMow machines, we capture every cut blade of grass and chop it into thousands of microscopic pieces that are fed directly back into the lawn. They can then rapidly break down, releasing nutrients and water from the mulched plant material back into the soil.
Why EcoMow is beneficial
Not only is EcoMow good for your grass, it's also great for the environment and your savings!
Mulching enhances the health and growth of grass by reducing evaporation of moisture from the lawn. This helps keep the soil temperature cooler.
It has also been estimated that mulched clippings, made up of 85% water and 5% nitrogen , can provide up to 25% of fertilizer needs for an average garden .
EcoMow eliminates the need for large, carbon-consuming vehicles to collect your waste. This is usually taken to a sprawling land area where it sits producing methane gases, before being re-bagged in plastic and distributed for purchase to feed back into your garden.
ProMow  
ProMow is for the ultimate look in lawn luxury. No perfect garden is without a set of beautiful stripes running up and down in unison. The ProMow does collect grass cuttings and there are several options we can recommend for disposing of these, however on-site disposal is always preferred if possible.
Preparation gets perfection
It is far better to stripe a lawn which is in a healthy condition and has dark green grass, as the stripes will be a lot more prominent. This means investing a little time into preparing your lawn by removing moss and weeds, or perhaps filling patchy areas with some overseeding. Ongoing lawn care will be essential to keep these lawns in the top condition you desire.
Long grass clearance
Whether you need a regular long grass clearance service or help with a one-off clearance our expert team can help keep your overgrown grass areas neat and tidy with minimal effort. 
Reliable
Our trustworthy, automated booking system keeps you updated about your service ahead of time, with prompt updates if your reservation changes.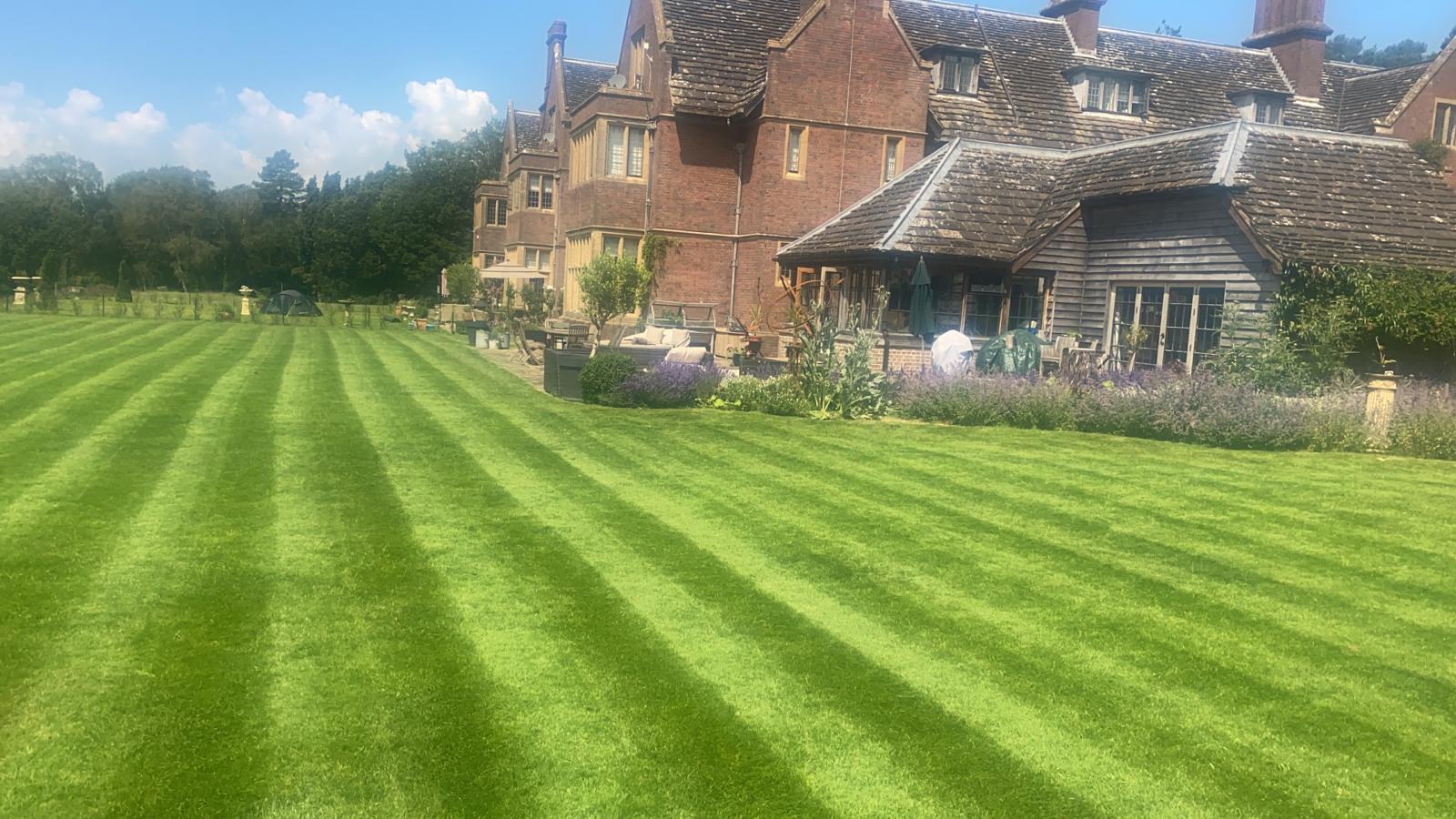 Professional Lawn Cutting