Skip to main content
Cost effective and local
Our intelligent software allows our team to service local customers in our area. This allows us to keep travel time low and to provide you with the most affordable price.
Reliable professionals
Our easy booking system will keep you notified along the way, from booking to the service to arriving at your property, so you know exactly when to expect us.
Long term protective benefits
At KinKanDo, we know that the biggest culprit in drying and colour loss in wood is the sun. The sun's rays contain ultra violet (UV) rays  that damage the wood fibres in your decking or fencing at the cellular level. Our wood restoration treatment contains a UV inhibitor that penetrates the wood and remains there, much like sunblock does on your skin. This ensures healthy looking results for your wooden shed or decking, combined with long term benefits.
Hygienic results
Another reason for the damage caused to wood products are wood destroying organisms (WDOs). Our wood restoration service contains antimicrobial properties that drive WDOs away from the surface of your decking, fence, shed, and more.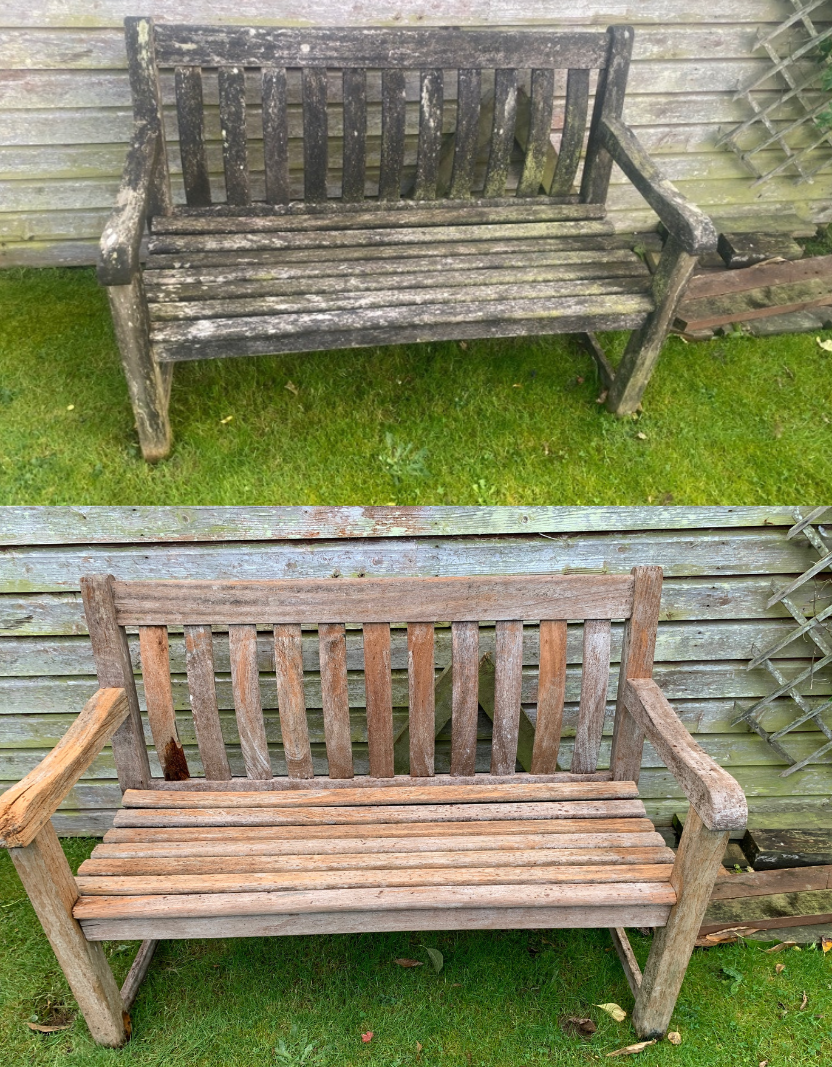 Wood & Decking Restoration
It's common for us to carry out our wood restoration service in conjunction with our softwash treatment on wooden surfaces.
If you have any further questions, visit our FAQs or contact us below.